Motorized Shades from Lutron Add Beauty and Benefits to Your Home
Lutron Shades can Reduce Energy Costs, Maintain Privacy with Style and Fabrics That Enhance any Room.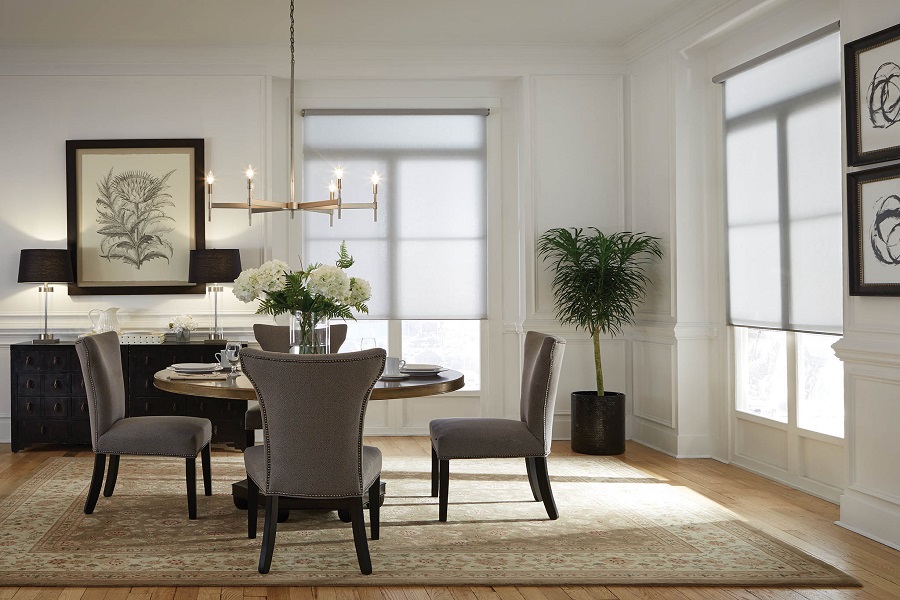 Adding window treatments finishes a home, adding just the right touch to a room. Shades can impart ambiance, style, and a sense of elegance. Without drapes and shades, a room looks unfinished, barren, and sterile.
Motorized shades from Lutron are more than just fashion accessories - their use can save you energy and provided an added sense of security. Keep things cool at the height of the day while keeping the benefits of natural light into your Dallas, TX home.
See Also: How Home Automation Improves Your Daily Routine
Manage the Sun
The sun has a powerful effect on rooms and the people who occupy them. UV light stimulates serotonin production, a hormone that stabilizes our moods and feelings of happiness and well-being. It helps in neural communications and plays a big part in regulating sleep and digestion.
Architects and designers love how the sun's changes through the day alter a room's appearance. Daylighting, the design practice of opening walls to bring more light into a house, blurring the line between inside and outdoors, is a distinctive element of modern architecture. The soft colors in the morning transition to the clear, bright light of the day and ease into the evening's warm hues.
While there are many benefits to letting natural light fill your house, the heat it produces can be detrimental to your energy costs. Unmanaged, your home's HVAC system can undergo stress attempting to combat the unwanted warmth. Motorized shades as part of a smart home can artfully maintain just the right amount of light, bringing down sheers or even opaque shades to block the sun when needed.
Personal Privacy
Your home's windows frame the scenic cityscape just outside; the sweeping vistas provide the perfect backdrop to gaze out upon. The clarity with which you can see out means that others can also see into your house.
Your home should be a refuge, a place where you can completely relax and be yourself. Motorized shades furnish you with the level of privacy you need at the touch of a button or the sound of your voice. So, lower the shades in the family room, turn on a movie, and watch, contented in the fact that you are secure.
Fashion Forward
The benefits shades provide are essential, but you have to live with them in the end, and how they look matters. Lutron offers a choice of styles and fabrics that match your home's decor and aesthetic.

The shades result from dedicated research and feedback from top interior designers, architects, and integrators. As a result of collaborating with leading textile mills, Lutron shades' line comes in beautiful and functional fabrics that last for years without fading.

To experience the kind of convenience and style motorized shades can add to your home, connect with the staff at HomeTronics here. We can't wait to hear from you!

No video selected.