The Creation of a High-Quality, Custom-Designed Home Theater
The 4 Components of Every Home Theater: Sound, Picture, Lighting, and Design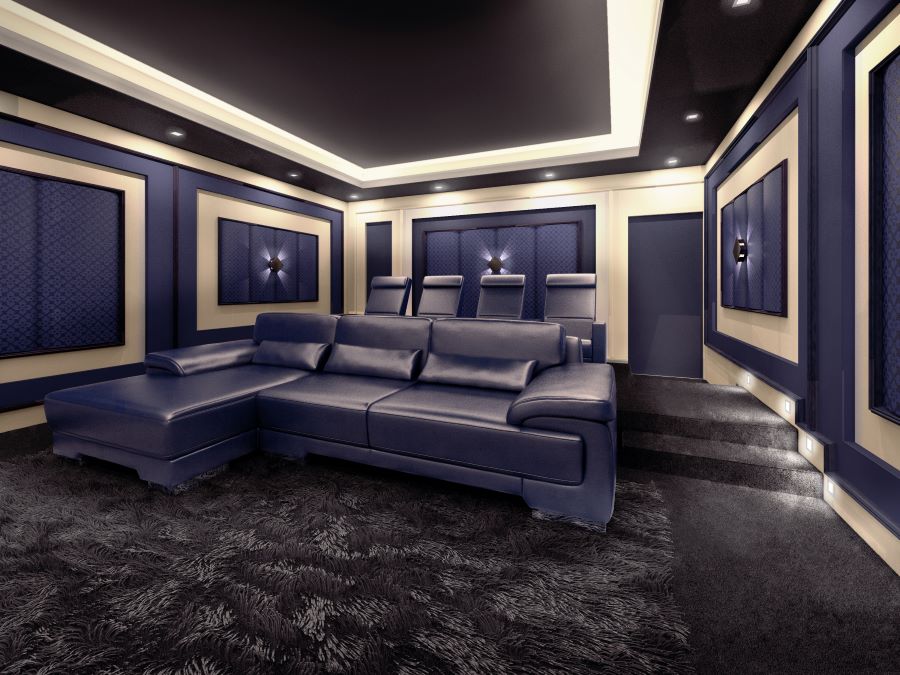 Do you visualize lush, velvety chairs against a backdrop of acoustic fabric and gold molding strategically placed to accomplish the look and feel of old-time upscale, elegant theaters? Or perhaps your taste leans toward oversized sectionals and tiered motorized leather chairs surrounded by oak or pine paneling?
The good news is it's possible to achieve either of these styles in your dedicated home theater in Dallas, TX. You can envision it any way your heart desires. Even better? If you can dream it, HomeTronics will make it a reality.
SEE ALSO: Enhance Your Home and Lifestyle with Smart Home Control
The Essentials of a One-of-a-Kind Home Theater
Four main components make up a home theater: sound, picture, lighting, and design. Your choice of equipment will be determined, to a large extent, by your design.
Sound
Many of our clients opt for in-wall and in-ceiling speakers that are hidden from view. Once we determine the room's layout and the seating arrangement, we can install speakers in a manner that creates immersive, uniform audio.
Precisely calibrated surround sound means that each person will hear crystal-clear audio no matter where they're seated. Our certified technicians will also install one or two subwoofers that produce the rich bass and three-dimensional effect that makes movies come to life.
Of course, if your home theater design calls for the large floor-to-ceiling speakers that make a no-holds-barred statement, we can do that, too. One of our partners, California Audio Technology, creates speakers used by top recording engineers and directors worldwide. Their custom-designed speakers take on any shape or finish and seamlessly incorporate into creative home theaters.
Picture
Some clients want a big and bold screen that practically fills up a wall. This type of picture demands a projector. A 4K HDR projector delivers incredibly bright and crisp lifelike images with a solid contrast ratio, an important consideration when choosing a high-quality projector.
If your design is better suited for a flat-screen 4K HDR TV, we'll calibrate and position the display to achieve the same enveloping experience for each viewer, regardless of where they are sitting. A well-crafted home theater truly outshines the cinematic experience found at your local theater.
Lighting
Our lighting consultations revolve around creating the look and feel that aligns with a homeowner's design and ensuring the darkness that a home theater needs to come alive. For example, if the chosen room has windows, we usually recommend black-out shades. When combined with your smart home automation, one touch on your tablet or smartphone will lower the blinds while dimming the lights and turning on the projector.

When choosing lighting options, you might consider wall sconces for the elegant look or recessed lighting for a more modern atmosphere. Fiber optics lighting on the ceiling creates that gasp-worthy starlight effect.

Are you ready to create the home theater of your dreams but not quite sure where to start? Our certified technicians and program managers are happy to assist you. First, we'll start by making some recommendations based on your room layout and expectations. Then, we'll get to work, creating a home theater that inspires and entertains. For a complimentary consultation, contact HomeTronics today.

No video selected.