5 Features of Lutron Motorized Shades You Need In Your Home
Integrate Smart Shades From the Premier Motorized Shading Company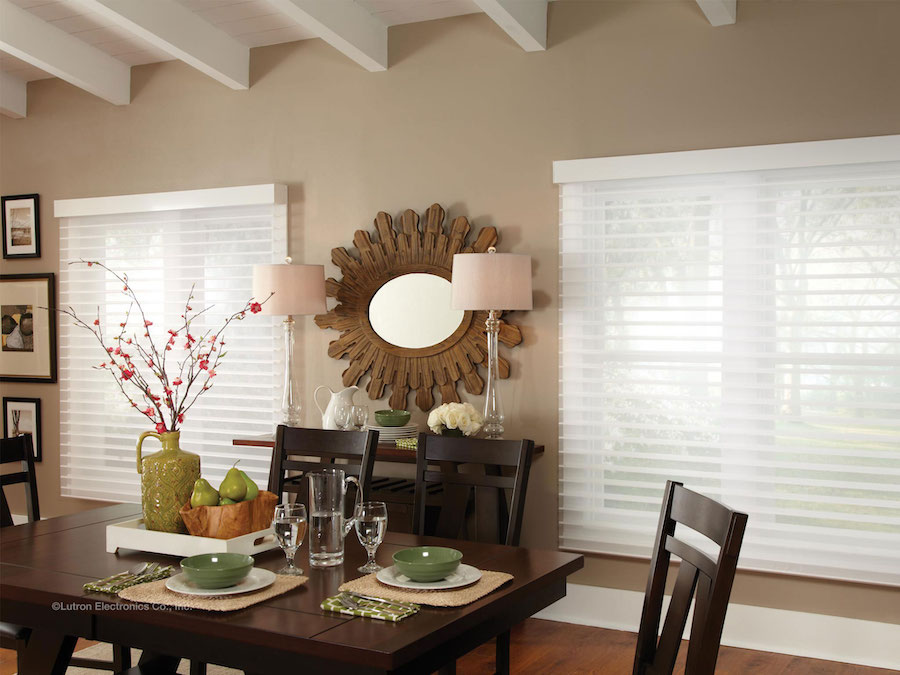 Motorized shades are one of the most popular smart home solutions, providing increased convenience and protection. Lutron has distinguished itself as a leader in the motorized window treatment market with its sleek, beautiful shading solutions that enhance the aesthetic of any home. So if you're considering installing motorized shades in your Dallas, TX, home, you should look at Lutron's shades. Here are five perks bound to enhance your home and lifestyle.
SEE ALSO: Enhance Your Media Room Design With Premium AV Equipment
Custom Design
With Lutron, you will never have to sacrifice style for function. In addition to making easy-to-control shades, they also create stylish window treatments. Even better, you can design them. You pick everything from the type of shade to the color to the level of transparency. Every home and homeowner is different, and you need a unique shade to match your style and your home's design.
Integration with Lutron Lighting
In addition to making top-of-the-line shades, Lutron is also a premium creator of lighting control systems. As a result, Lutron shading and lighting can seamlessly work together to create scenes that blend the perfect amount of natural and artificial light.
Save Energy
In most homes, the HVAC system eats up most of the energy and is the biggest charge on the utility bill month to month. Lutron shades can help insulate your home and lower heating and cooling costs. For example, you can have shades open in the winter to let in the sun to help heat your home and close them in the summer to keep the sun out. And if you forget to close your shades before you leave the house, you can easily control them from your phone.
Protect Furniture
You spent a lot of time and money curating your home's furniture. But, of course, you'll want to preserve it to enjoy it for years. Lutron shades can help by blocking harmful UV rays that drain the color from your furnishing and artwork. In addition, it provides insulation to keep harmful rays out of your home.
Convenient Control
Control is always at your fingertips when your home is equipped with Lutron shades. You can adjust your shades with a keypad, wall panel, IR remote, mobile app, or home automation control dashboard. So no matter where you are in your home, you can always adjust your shades. And with the mobile app, you can also open and close your shades remotely.
Are you ready to integrate Lutron shades into your Dallas, TX, home? HomeTronics can help! We are a certified Lutron dealer and can help you choose shading solutions that will benefit your home. Contact us today, and you can start designing your custom motorized shades.