The Advantages of Working with a Home Automation Professional
Why Working with an Industry Expert for Your Smart Home Installation and Integration Is Crucial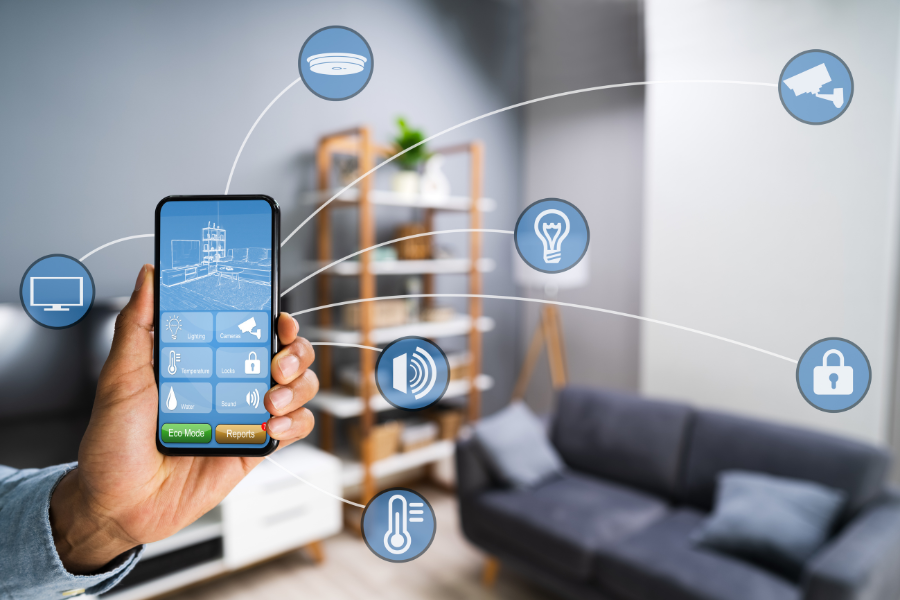 Working with a professional regarding home automation for your Dallas, TX, residence can significantly benefit your results and ease of installation. Though improvements have come a long way when it comes to DIY setups, home automation systems operate most efficiently when installed by an expert.
Whether you're embarking on your smart home journey or considering an upgrade or two to your existing technology, working with the HomeTronics team will ensure the successful integration of your lighting, audio, video, climate control, and more. Keep reading to discover the many perks of working with a professional home automation specialist.
SEE ALSO: Improve Your Health and Wellbeing with a Home Automation Installation
The Perks of Professional Automation Installation
From a better grasp of technology to offering peace of mind, the perks of professional installation are plentiful.
Tailored Customization
Nobody programs home automation software more often or as effectively as a company specializing in smart home integration. Professional installation ensures functionality and the presence of ongoing education and training.
At HomeTronics, we've perfected our software programming skills to tailor your home automation system to meet your unique needs. These same skills come into play when handling product integration, and we have the necessary tools to troubleshoot incompatible products and solve other installation issues.
Personalized interfaces are another benefit of working with a smart home-focused company. We ensure a straightforward and intuitive dashboard your entire family can utilize without frustration because we understand that it's essential for your home automation system to work for you.
Consistency with Technology Trends
Technology moves quickly, with new developments constantly emerging. Home automation specialists stay ahead of the curve regarding home technology and its relevance to how clients need their homes to function. These are crucial insights for setting up new automation systems and keeping past clients updated on which integrations will enhance their existing systems.
Understanding Technology
Home improvement jobs are typically frustrating when you're not a professional, and installing a home automation system is no exception to that rule. Setup is more challenging than many DIY instructions make it seem.
In most cases, it has nothing to do with you or the system itself but instead is caused by an unforeseen tech problem that a professional could handle quickly and efficiently. The immediate and expert implementation of solutions and the reliable system that results is invaluable.
Peace of Mind
At some point, the technology in your home will run into a snag. A professional home automation company can remedy problems remotely or on-site. From easy reboots to in-depth investigations, you'll never have to face YouTube fix-it videos or confusing online instructions. We'll handle the tech problems for you.
Choosing HomeTronics as Your Home Automation Expert
Working with HomeTronics to install and maintain your home automation systems ensures that you'll always have access to updated software, new technologies, and a specialist to help solve current issues and prevent future ones.
Our designs are at the forefront of our industry, and we continue to work relentlessly to ensure our clients have the best home technology available. To learn more about working with HomeTronics, contact us today!