Bring Smart Home Automation & Control to Your Texas Home
The Possibilities Are Nearly Endless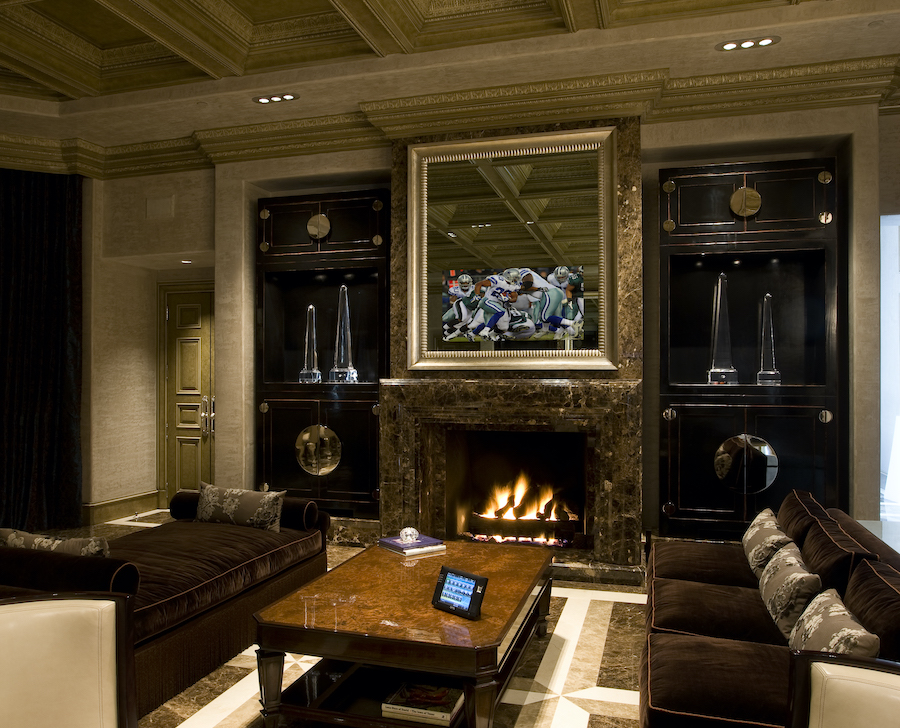 Imagine your drive home after a long workday. As you near your Dallas property, you see outdoor lighting illuminating your home, keeping it safe and looking great. Once you walk through the front door, you can press a button to initiate a 'Welcome Home' scene – automated shades lower to provide privacy, smart lighting turns on to the light the way to your kitchen, and your favorite music begins playing to help you wind down. Does this seem like a futuristic dream? It's not with smart home automation.
At HomeTronics, we specialize in bringing a Texas-sized layer of luxury and convenience to our clients' homes. Read on below to learn more about how all of these smart technologies interplay with one another and elevate your lifestyle.
SEE ALSO: View Our Image Gallery for Inspiration
Smart Lighting & Shading
Lighting can make windowless rooms shine, and the perfect window shades can block out the glaring sun for your next movie night. The combination of lighting and shading can completely transform your home and automating these technologies can make your life easier.
With the simple press of a button, you can save valuable time from walking throughout your house opening and closing blinds or turning lamps on or off. Not only can you add this layer of convenience, but lighting and shading can also reduce your energy usage. Program them to operate in sync with an astronomical clock – automatically raise shades in the morning to let warming, natural sunlight into your home, or have outdoor lighting turn on as the sun begins to set in the evenings and turn off as the sun rises.
Entertainment
Advanced whole-home audio is one of our specialties at HomeTronics, so we enjoy bringing the additional layer of innovative smart control to your favorite spots to listen to music. We can program the many areas of your home into zones, each independent of the other, and capable of playing a variety of music sources.

Whether you enjoy streaming your music from TIDAL or Spotify, or like to listen to vintage LPs, we can help. You can even go a step further and make each zone play the same music – this is great for your next get-together! The music will follow you from the kitchen while cooking dinner to your outdoor patio where the family is ready to eat. And it's all controllable with a device such as your smartphone, custom keypad, in-wall touchscreen, or voice command.

As an HTA certified company, we employ a seasoned staff that strives to bring Dallas metroplex clients world-class designs that pair beautifully with high-performance technology. Contact us today to get started on your next home automation project!

No video selected.