2 Things to Consider When Designing Your In-Home Theater Venue
Matching Your Home Theater With Your Home's Unique Decor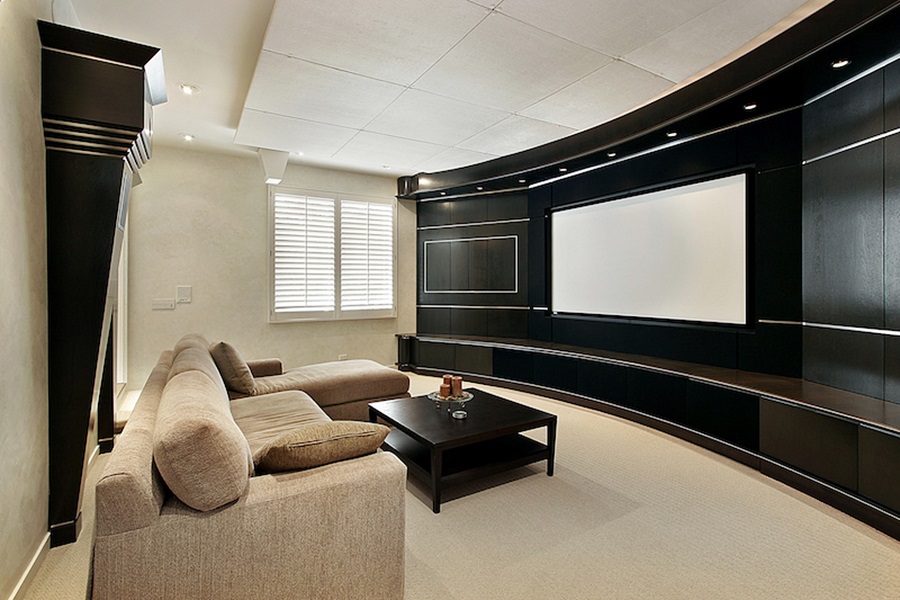 If you've spent a lot of time thinking about the interior design of your home you'll want to make sure when adding a dedicated home theater that it matches the style and decor you've invested so much in.
Of course, you're going to want to choose the best audio and visual equipment there is to offer, but now that technology has come so far, you can also choose the design that complements the rest of your home's ambiance.
Over the decades, we've assisted our clients in Dallas, TX, to seamlessly integrate the latest audio and video technology with their already comfortable and stylish interiors.
SEE ALSO: Bring Smart Home Automation & Control to Your Texas Home
1. Lighting and Floor Design
You'll want to choose a lighting scheme that imitates that of a real theater but at the same time doesn't clash with the lighting design you have already installed throughout the rest of your house.
We suggest recessed lighting and wall sconces that match the shape and style of the rest of your home's lighting devices that you can place on a dimmer for your viewing experience. Also, rope lighting with LED or fiber-optics can be used as aisle lighting strategically placed out of sight on steps or along with crown moulding.
You are typically going to want to choose a carpeted floor for your home theatre venue that doesn't reflect too much light and is thick enough to absorb your theater's sound system.
But if you're truly going all out to recreate the movie-going experience by adding steps, you might want to consider lining each step with the same color wood or tile found throughout the rest of your house.
2. Seating Accommodations
You'll have several options when it comes to choosing what kind of seating to place within the confines of your in-home movie venue.

Be sure to select large and comfortable seating that matches the color and texture of your home's other furniture, whether it be leather or brushed cotton.

Of course, you can decide on stadium-like seating with cup-holders that you will find in traditional movie houses, but if you're looking for something that elegantly complements your home's furnishings, we suggest something like leather recliners or sofas with headrests as well as raised footrests.

If you do opt for a recliner option, make sure to consult with our experienced in-home theater designers so that the surround sound can be placed at the appropriate ear level.

Another nice option that might substitute for cup holders is end tables in between your recliners. Not only can these accommodate drinks as well as snacks, but they can also be of a nice polished metal or a cherry wood frame that more closely matches your home's interior design.

The staff at HomeTronics has vast experience in designing home automation that combines luxury, technology, and convenience for its Dallas metroplex clients. Let us help you create a truly unique in-home theater venue by contacting us here. We look forward to hearing from you!

No video selected.