CEDIA Best Home Theater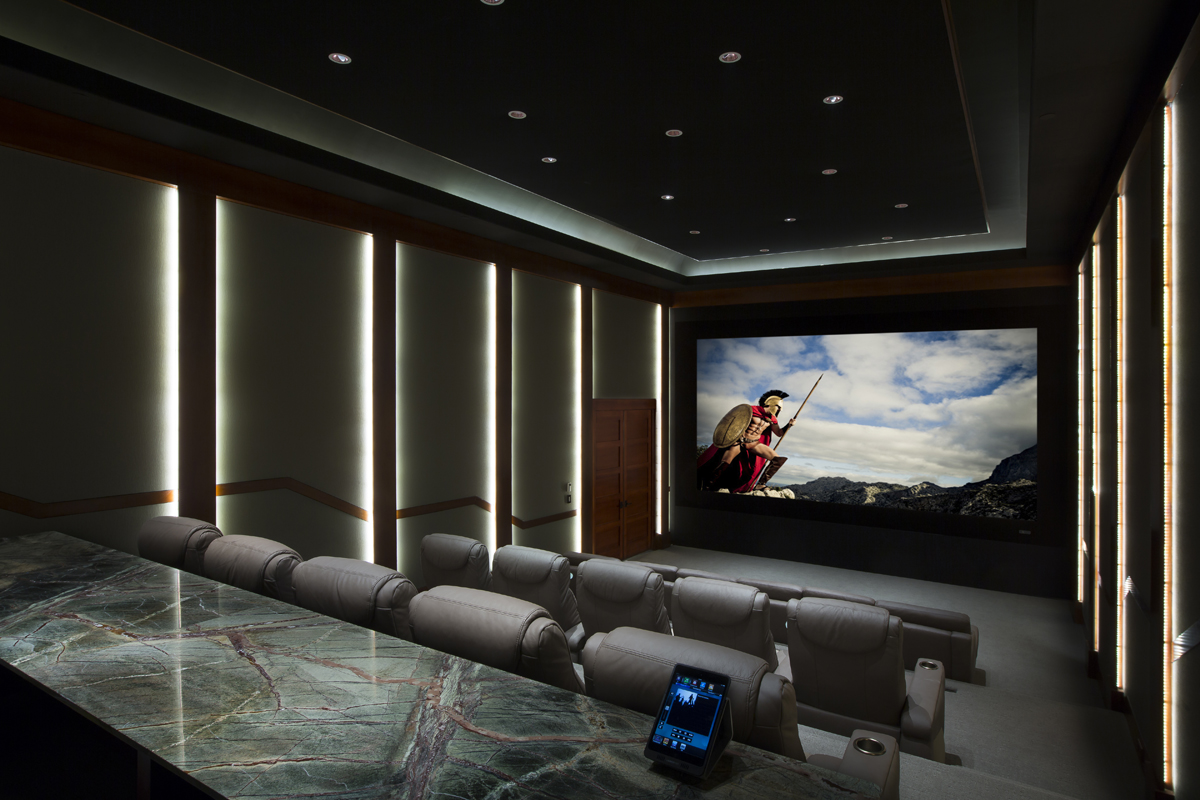 Each year, the Custom Electronics Design & Installation Association (CEDIA) honors exemplary projects completed by home technology professionals. Winners of the Designer Awards competition are determined by a panel of expert judges that include home technology professionals, architects, and interior designers. This project received awards for Gold Technical Design and Best Overall Home Theater.
AUDIO OFTEN TAKES A BACK SEAT to video during the design of a home theater. Considering all the hype over 3D and high-res 4K video, it's difficult not to focus most of your energy on integrating a super-huge screen and state-of-the-art projector. While this award-winning theater's video setup is nothing to sneeze at, it's the audio system that deserves the biggest shout-out, and is ultimately what made this project hard to beat. Recognized as one of the nation's first home theaters to sport an Auro-3D system, this 24-by-47-foot, built-from-scratch space, packs in 30 loudspeakers, 14 subwoofers, and 55 amplifier channels. Meticulously engineered, calibrated, and installed by the home systems integrators from Dallas-based HomeTronics, the Auro-3D system envelops moviegoers in incredibly realistic, three-dimensional audio. This relatively new audio format specifies that several speakers be installed into the ceiling and that speakers on the side walls be stacked, a design that ensures that the entire room, from front to back, is immersed in high-quality 3D sound.